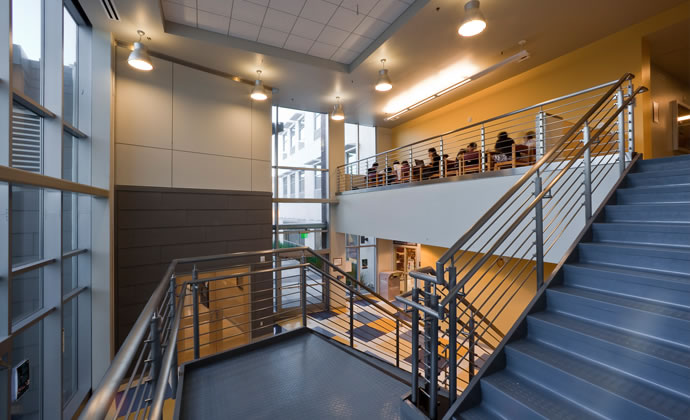 Program Size: 62,000 s.f.

Construction Costs: 20.8M

Project Description:
This 62,000 s.f., three-story structure, houses specialized math & computer science labs, faculty & division office suites, and a variety of flat & sloped floor math & science classrooms. Specialized uses include an interactive science center (Exploratorium) and large animal museum (Meek Collection) design to support the curriculum offerings as well as to serve the public & local K-12 schools. A student store is located on the ground floor.